This Congressman Wants to End America's War on Crypto
Amid the United States' contentious engagement with the cryptocurrency market, Congressman Patrick McHenry has set himself apart as a vanguard. He is ardently working to disentangle the regulatory knots that have strangled crypto innovation and progress.
As chair of the House Financial Services Committee, McHenry has played a pivotal role in steering the discussion on crypto regulation within the legislative landscape. His recent endeavors have been to initiate legislation, particularly focusing on digital asset market structures and stablecoins.
A Clear Path to End America's War on Crypto
McHenry, a Republican Congressman from North Carolina, came to the fore during a recent House Financial Services hearing with Federal Reserve Chair Jerome Powell. He outlined his intention to move the market structure and stablecoin bills through the legislative process in July.
The announcement was a beacon of optimism amidst the tumultuous times. It even elicited applause from crypto industry stakeholders, including Binance CEO Changpeng Zhao.
However, McHenry's ambitious mission must navigate a labyrinth of political and regulatory skepticism. Resistance from crypto skeptics in the Senate, such as Sherrod Brown and Elizabeth Warren, poses substantial hurdles.
The attempts to harmonize crypto legislation are further complicated by an ongoing power tussle with the US Securities and Exchange Commission (SEC), headed by Gary Gensler. Under Gensler's leadership, the SEC has been criticized for overshadowing legislative efforts in Congress with its own regulatory announcements.
Industry insiders have voiced concerns that the SEC's tactics could hinder legislative progress. It could shift public attention away from the regulatory gaps that need addressing.
New Stablecoin Bill Drafted by Republicans 
Despite these challenges, McHenry is undeterred. He released a discussion draft for a digital asset market structure bill in conjunction with the House Agriculture Committee, led by Glenn Thompson.
This legislation, while contentious, signals a crucial attempt to clarify the roles of regulatory bodies. These include the SEC and the Commodity Futures Trading Commission (CFTC) in overseeing cryptocurrencies.
McHenry's recent focus on stablecoin regulation indicates his effort to address areas of the crypto industry that have seen significant growth but lack robust oversight. The tension within the House Financial Services Committee, particularly with ranking Democrat Maxine Waters, has stalled progress.
Still, McHenry continues to advocate for legislative clarity.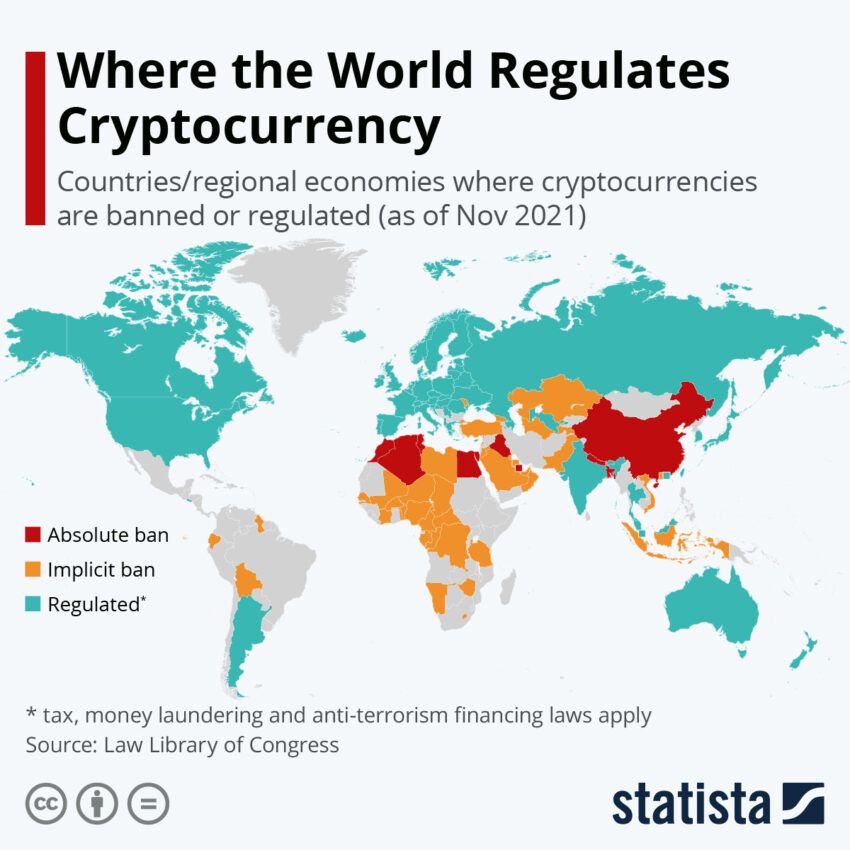 The stakes and challenges are high, but Congressman McHenry's unflinching commitment to end the US war on crypto sends a powerful message.
His determination to pioneer change and foster an environment conducive to crypto innovation underscores his role as a key advocate in the ongoing dialogue about the future of digital assets. Even when faced with formidable resistance, his tenacity marks a significant step forward in America's journey to embrace the digital asset revolution.
The coming months will reveal the true impact of McHenry's efforts on the US crypto market.
Disclaimer
In adherence to the Trust Project guidelines, BeInCrypto is committed to unbiased, transparent reporting. This news article aims to provide accurate, timely information. However, readers are advised to verify facts independently and consult with a professional before making any decisions based on this content.