Why Digital Marketing Isn't The Same After Blockchain
The role of blockchain in revolutionizing the digital marketing space is an indisputable reality. It dramatically alters how marketers, advertisers, and brands engage with their audiences.
Here's why digital marketing will never be the same again after the introduction of blockchain technology.
What Sets Blockchain Apart from Traditional Databases
The transparency and immutability of the data blockchain records are its most compelling selling points.
Multiple independent parties hold data in a blockchain, making the information more verifiable and fostering trust and credibility. When an entry goes into a blockchain, it becomes irreversible, securing the sanctity and permanence of the information.
There are multiple ways blockchain technology is carving out a new landscape in digital marketing.
Blockchain technology can significantly improve keyword tracking, making it more transparent and accurate.
In the current scheme of things, Google results are often unique to individuals, depending on their location and device. When integrating blockchain into the search system, the system records each page's ranking data on the blockchain along with relevant location and device usage data.
This data granularity can offer marketers unparalleled insights into their performance across different regions and devices.
How Blockchain Can Help Improve Lead Generation
Blockchain also empowers marketers to improve the quality of leads.
In the current marketing data collection model, the draw of data from myriad sources often results in inconsistencies. Decentralized blockchain transactions drive marketers to tap directly into the consumer, their most valuable resource.
A notable example is Brave's browser, which uses its Basic Attention Tokens (BAT) to directly remunerate users for viewing ads. This approach promotes a model where users volunteer data instead of companies extracting it. It paves the way for more genuine and effective targeting.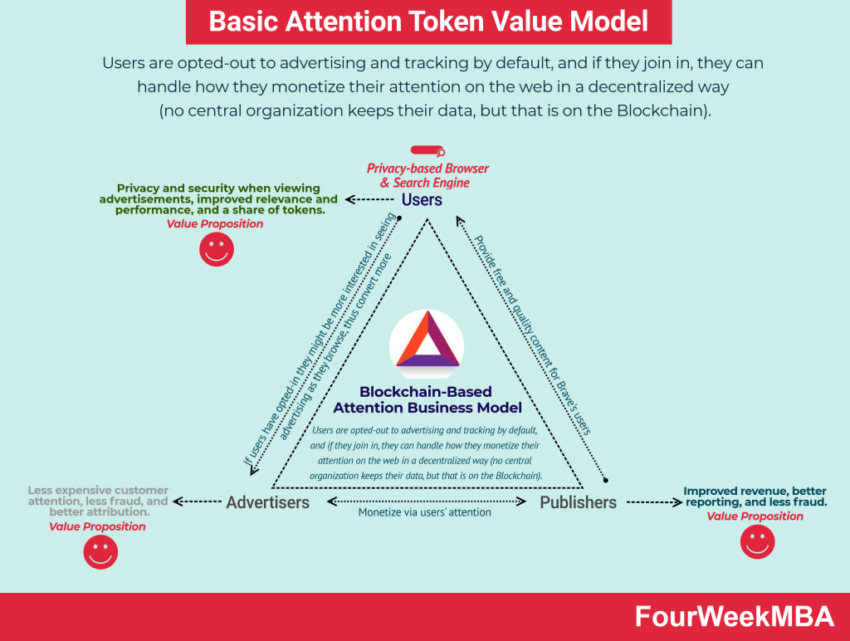 Ad fraud, an incessant plague in the advertising industry, can be mitigated by blockchain. Verasity's VeraViews tool utilizes blockchain to distinguish between genuine and fraudulent views. It promises advertisers that they will only pay for valid views.
This level of scrutiny and accountability can potentially save billions that are otherwise lost to ad fraud.
Transparency But Lack of Mainstream Adoption
Blockchain technology provides unparalleled transparency that resonates strongly with the values of Gen Z and millennial consumers.
It can publicize every step of a product's journey, from its origin to the consumer's hands. It can also establish an undeniable record of a brand's commitment to ethical and environmental standards. Hence, enabling consumers to make informed decisions.
But, while the promises are exciting, the reality of blockchain adoption by digital marketing giants is murky.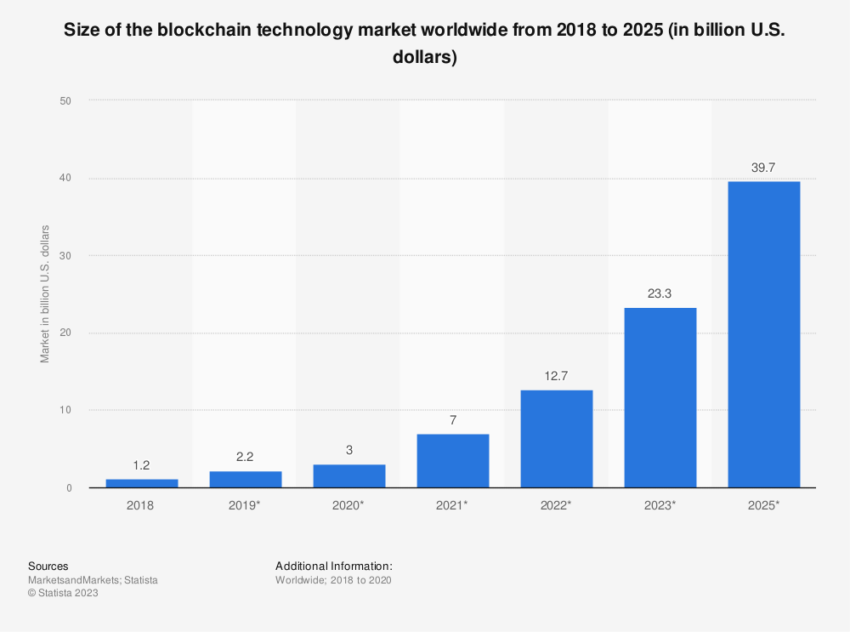 Tech behemoths like Google and Facebook have built colossal demographic databases and advertising platforms that drive significant value for them. The adoption of blockchain, which would necessitate surrendering control over these proprietary resources, is yet to present an overwhelmingly compelling business case.
While large social media platforms have been reluctant to adopt blockchain, the technology has found some success with third-party ad-selling platforms. The model, similar to Google AdSense, benefits from blockchain's capabilities in reducing click fraud and ensuring fair remuneration for publishers.
The Future of Digital Marketing Is Blockchain
Not all attempts to integrate blockchain into the digital landscape have succeeded. Several blockchain social media companies have struggled to gain a substantial user base and traction. As things stand, the network effect, enjoyed by leading non-blockchain platforms, continues to be a significant barrier for these newcomers.
It is essential to note that blockchain is not a panacea for all challenges plaguing digital marketing. The technology is still maturing, and its integration into various marketing models is being refined.
Yet, the potential it holds is too substantial to be dismissed. It is not about whether blockchain will alter the face of digital marketing – it is about when and how profoundly it will.
Ultimately, the intersection of blockchain and digital marketing heralds an era of accountability and transparency, fostering relationships based on trust between brands, marketers, and consumers.
As the technology evolves, it has the potential to democratize the digital marketing landscape by shifting power away from centralized platforms to individual users.
Disclaimer
Following the Trust Project guidelines, this feature article presents opinions and perspectives from industry experts or individuals. BeInCrypto is dedicated to transparent reporting, but the views expressed in this article do not necessarily reflect those of BeInCrypto or its staff. Readers should verify information independently and consult with a professional before making decisions based on this content.